| | |
| --- | --- |
| | Government Solutions |
Governments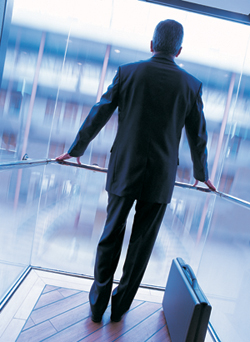 Governments around the world are trying to modernize their information systems to become "e-governments." Improving the operation of information systems has been our business for the past twenty years.
The Federal Enterprise Architecture was established in 1999 by the government's Chief Information Officer in response to the Clinger-Cohen Act of 1996. The purpose of the act was to facilitate shared development of common processes and information among government agencies.
Visible provides both the educational and commercial tools and support services needed to support this mandate. In addition Visible's chief scientists, Clive Finkelstein, has published a paper on Sarbanes-Oxley compliance and governance.
Visible technology, the best in the world, can dramatically reduce IT expenses, because we have automated the software development process uniquely at low cost and high value. Making "Visible©" large and complex projects is our specialty. We give your process "visible" integrity.
Federal Government
In the late 1980s, the Seawolf-class submarines - the first new top-to-bottom attack submarine design since the early 1960s-- were launched as the fastest, quietest, most heavily armed undersea vessels in the world. The BSY-2, a fully integrated system used for sonar tracking, monitoring, and launch of all onboard weapons, including Mk 48 ADCAP/ADCAP MOD torpedoes, Tomahawk missiles, and mines, was developed to provide improved overall response time, operability, tactical reconfiguration, firepower and availability.
Visible's Razor product was introduced to help manage the changes to the BSY-2 software program.
Since then, Visible Systems has continued to help governments develop mission critical application solutions. Among our many satisfied customers,include Los Alamos National Labs, Naval Undersea War Center, and the Army, Air Force.
Razor has been a corporate standard at Lockheed Martin for many years, serving as a configuration management tool. At NASA, Razor is being used as part of a five-year plan to rewrite the Space Shuttle Launch software. And at Iridium, LLC Razor is being used to implement the first satellite-based cellular phone and paging system.
State Government
At the state government level, the Arizona Supreme Court has created the ultimate simultaneous outsource and insource. The Supreme Court has "outsourced" its software development to Visible's automated code generator, which allows it to keep all its development in house and preserve the jobs of its programmers.
Visible Systems has a long history of providing enterprise change management and product data management solutions. Whether it is the launch of the NASA space shuttle, or the missiles of America's undersea attack submarines, the robustness of a Fortune-500 accounting system, or a modern criminal justice system... Visible's government enterprise solutions can mean a vast step forward for organizations that need to develop or maintain their competitive advantage and their constituent focus. Visible's mission is to make software "visible."
Federal Product Accessibility (Section 508)
The purpose of the Voluntary Product Accessibility Template is to assist Federal contracting officials in making preliminary assessments regarding the availability of commercial Electronic and Information Technology products and services with features that support accessibility. It is assumed that the offeror will provide additional contact information to facilitate more detailed inquiries. Read more