Successfully Manage Your Agile Development
It is the people on your software teams who drive project success. Successful teams understand that they need to communicate effectively in order to be effective. Let Visible manage your Agile effort to a successful completion. We will come on site and provide you with a free analysis, evaluation and proposal. Our services include:
SCRUM Services Provided OnSite: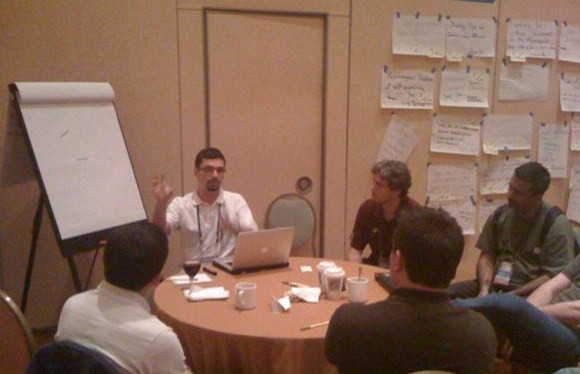 Manage Scrum of Scrums for multiple scrum teams (currently anticipated to be 4 teams)
Schedule / facilitate sprint planning meeting(s) prior to the beginning of each sprint
Communicate committed stories for the upcoming sprint to the backlog owner and stakeholders
Support the Backlog Owner and Portfolio Manager in updating monthly the 30-60-90 release Roadmap based on the health and priority of the stories of the backlog and planning poker estimates/sizing
Schedule and facilitate daily stand up meetings
Adding or removing stories based on burn-down of the current sprint (discuss w/ BSA and TPO or Lead BSA)
Facilitate retrospective meetings at the end of each sprint / project – ensure highest priority retrospective points are followed up on and closed out
Monitor team backlog daily and ensure it accurately reflects the current state, including time to be burned and status
Coordinate as needed with others on the project management team
Facilitate team representation in Sprint Reviews
Participate in Release retrospective and cross team retrospectives
Strong drive to complete when faced with ambiguity
Ability to facilitate impediment resolution in a timely, cost effective manner
Conduit to other teams with which the team is interacting
SCRUM Experience Elements:
Proven and substantial experience leading complex Agile development projects (6+ years)
A thorough knowledge of the Agile Framework and Scrum, and IT development
Coordination to support upstream and downstream teams
Management of complex, high value application development projects that require the coordination of development work or technology work on multiple platforms to achieve desired functionality
Strong written and oral communications
Agile Development with Visible Analyst and Polaris
Visible has been helping organizations manage enterprise change for over two decades. Now, through the integration of its systems analysis and design product, Visible Analyst and an issues based, task management system, Visible Polaris; you will be able to better manage both the demand for change and the resources to accommodate those changes within the Agile Framework.
See how this integration can be used to setup and implement an Agile Development process using the SCRUM methodology. Using Use Case Diagrams, the Video below demonstrates how to capture requirements and represent these requirements within UML as a part of the overall Agile framework from the perspective of the Business Analyst and Software Designer.
Once you have captured, represented and modeled the requirements, see how these models are translated into User Stories and formatted into a series of project tasks that are managed using the SCRUM methodology. As the Product Manager, you will see how you are able to manage this process through the use of SPRINT Burndown charts and Product Backlogs.
Click on video link below to view how this SCRUM Agile Development is performed using Visible Analyst and Polaris.