Visible Systems Corporation has created a number of FREE "How To..." videos to assist users when learning and using the Visible Analyst. Each video explores a specific function or resolves a user issue, and helps you get started using and understanding the Visible Analyst. Additional videos will be added as necessary. If you have a suggestion for a "How To..." video, send us an e-mail at eLearning@visiblesystemscorp.com
Visible Systems Corporation also provides additional Educational Solutions and Distance Learning Program videos. Selected sample videos of these courses are listed in the left sidebar. Click on a link listed in the sidebar to view a short demonstration video of the material contained in the full length video. If you have questions about the courses, or if you wish to purchase a course, contact us at 617-902-0767 or send an e-mail to eLearning@visiblesystemscorp.com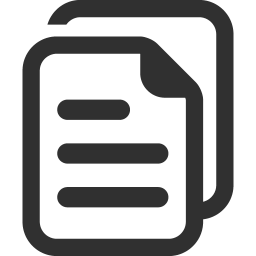 View the Visible Analyst Documentation here
General Usage
Creating Diagrams
Techniques
Instructor Edition
University Edition
Troubleshooting Your Student Edition
PRODUCT SERIALIZATION ERROR
The Product Serialization Error message is usually generated because of the users' inadequate rights assignments on the PC.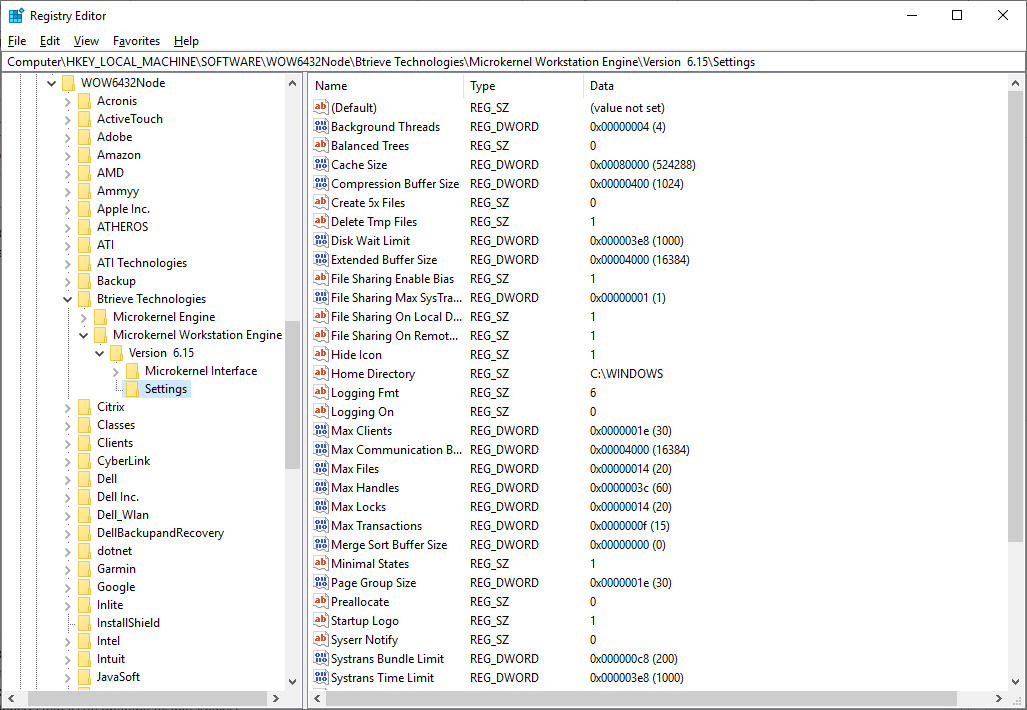 1. If users generate a "Product Serialization Error" message when starting the Visible Analyst, make sure that the users rights to the Btrieve key have been assigned on that PC. Start Regedit and navigate to HKEY_LOCAL_MACHINE\SOFTWARE\Wow6432Node\Btrieve Technologies. Right-click and select Permissions. Make sure all users have either Write or Full Control permissions.


2. In some cases this error is generated because the temporary files written by the Btrieve database engine used by the Visible Analyst are written locally on the PC, and the user hasn't been granted Read, Write and Modify access to the specific folder. Check the "Home Directory" and the "Trace File" key settings in HKEY_LOCAL_MACHINE\SOFTWARE\Wow6432Node\Btrieve Technologies\Microkernel Workstation Engine\Version 6.15\Settings as shown in the picture below. The users must have Read, Modify, and Write access to the specified folder where these files are written. If necessary, change the keys to a folder on the PC that the users can be assigned these rights.
8:56 Minutes




This video provides an overview of the common actions users perform in the Visible Analyst: How to select a project, open a diagram, create a new diagram, create a new project, acccess the tutorial file.

---

3:39 Minutes




This video demonstrates the use of the Backup, Delete Project and Restore procedures to switch between projects in the Visible Analyst Student Edition.

---

2:00 Minutes




Explanation how to resolve the "Project does not exist" error message when selecting a project in the Visible Analyst.

---

2:00 Minutes




Explanation of how to to add user/group/team ID's in the Visible Analyst and assign them a security level. Assigning a password to the user/group/team ID's is optional.

---

2:00 Minutes




Explanation how to assign user/group/team ID's to a Visible Analyst project. Once assigned access to a project, the rights to edit the project diagrams and repository entries can be restricted.

---

5:35 Minutes




An overview of Functional Decomposition Diagrams in the Visible Analyst. The videos demonstrates the use of Change Item, Coloring Symbols, Snap Symbols, Auto-connect to connect symbols, Analyze, and using Spawn to generate a Data Flow Diagram set.

---

9:25 Minutes




An overview of Data Flow Diagrams in the Visible Analyst. The videos demonstrates the use of the diagram Nest function, process decomposition, and using the Analyze function to analyze the diagrams.

---

4:05 Minutes




An overview of how business rules are developed in the Visible Analyst as Stategic Planning Statements and linked to the supporting repository objects.

---

5:01 Minutes




This video segment provides an overview of business process modeling in the Visible Analyst.

---

3:15 Minutes




Developing and using Deployment diagrams in the Visible Analyst.

---

2:36 Minutes




Demonstration of how to draw and use Component diagrams in the Visible Analyst.

---

8:33 Minutes




Demonstration of how to draw and use State Transition diagrams in the Visible Analyst.

---

4:38 Minutes




Data models are demonstrated and their transition to various Class and Object models in the Visible Analyst.

---

5:17 Minutes




Examples of the repository integration available in the Visible Analyst.

---

4:35 Minutes




The model management capabilities of the Visible Analyst using Enterprise Copy. This feature is unavailable in the University and single user Visible Analyst Student Edition.

---

4:02 Minutes




Explains at which level of the DFD you should add a data store and some of the rules when using data stores on a data flow diagram.

---

5:25 Minutes




Use of the Split Dataflow function is explained and demonstrated. The review includes the use of using complex data flows on the higher level diagrams, and then using Split Dataflow to show the component flows on the lower level diagrams. The "Too many flows to fit on diagram..." message is explained and resolved.

---

9:17 Minutes




A review of working with lines in the Visible Analyst, including adding lines; changing the line orientation; adding line segments; automaticly drawing lines; the line options available on the Options menu.

---

9:52 Minutes




This briefing describes the Instructor assignment feature of the Visible Analyst. It demonstrates the registration process, creation of assignments, students accessing the assignment and submitting the completed assignment. It concludes with the instructor grading the assignment and the student reviewing the grades and instructor comments.

---

6:38 Minutes




This briefing describes the instructor assignment feature of the Visible Analyst University Edition. It demonstrates the creation of assignments and how these assignments are worked on by the student and then subsequently reviewed and graded by the instructor.

---

5:35 Minutes




An overview of Functional Decomposition Diagrams in the Visible Analyst. The videos demonstrates the use of Change Item, Coloring Symbols, Snap Symbols, Auto-connect to connect symbols, Analyze, and using Spawn to generate a Data Flow Diagram set.

---