Razor Is Buy American Act Certified!
Visible Systems Corporation certifies that Razor and IssueWeaver, in its entirely, including that of each module, routine and sub-routine is a domestic end product and that its origin has been mined, produced, or manufactured completely in the United States. Although Razor has a global footprint, sold throughout the Americas, Europe, Southeast Asia and Australia; Razor is locally sourced completely in the United States. No contract relationships outside of the United States exist or had been in existence at any point in the product's lineage of development.
New savings to contractors experiencing defense budget cutbacks!!!
Razor Users, notice that at no cost, we have converted you to Razor Plus maintenance. Razor Plus Maintenance enables you to swap out any number of Razor licenses for a license of one of our other products. This simply means that through your organization's Razor Plus Maintenance, you can manage change at an enterprise level, whether it be changes to your enterprise architecture, business processes, software designs and of course software modules. All of this at no additional cost. For more information about Razor Plus Maintenance, email us at RazorMaintPlus@visiblesystemscorp.com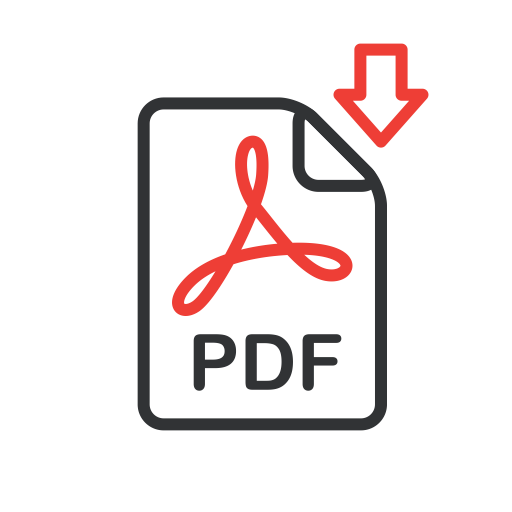 Razor Business Justification
Razor ®
An integrated, feature-rich configuration management system providing process management, issue/problem tracking, version control, and release management. Workflow, templates, rules, and controls can be customized to match your process.
Process and Workflow Management
The included standard process can be customized as required; controls for security and use access; signature chains; detailed audit history; notifications via e-mail by event or process condition; supports team collaboration.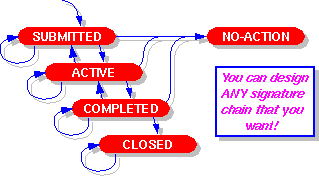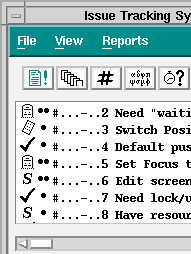 Issue/Problem Tracking
Issues can be linked to users, user groups, file operations, or releases; approved task lists ensure that developers are focused on solutions and results. In addition, with the purchase of IssueWeaver you can capture the power of Razor's Issues client and bring it to your web browser.
Version Control & Change Management
Tracks the who, what, when, and why of changes; process rules can be linked to ensure quality and seamless change management.
Release Management
Release conditions are easy to set up; release definitions are archived and can be reconstructed in the future; process rules can be linked to release conditions to enforce required control.

The Razor tools may be used collectively as a tool suite or independently. The tools share a common database. The database is composed of one or more issues groups, one or more file-control groups, and a project group. File and thread groups are linked, with a single project group existing for all file/thread pairs in the database. Issues can be related to version control and thread activity, or can be used in a standalone fashion. Therefore, it is envisioned that one approach for interfacing the activity stored by Razor with third party tools would be to utilize the issue control groups for "defect" tracking; version control groups for "versioning" and threads control groups for "release" or "baseline". Please click here for more information on the Razor API.
Razor License Agreement: Click to access the Razor license agreement.
If you are looking for a Windows-based issue tracking tool, take a look at Polaris.
Razor Tutorial Video:
Click on the link below to view the Razor SCM Quick Overview video.